Let's start this new year with an amazing, easy recipe.  The Cajun spice gives it a hint of kick.  Serve with lemons wedges, tartar sauce or even a dash of hot sauce.  Pair with salad and bread and go have dinner on the table.
Start the new year by saving $$ with this week's Handy Foods Sales Flyer.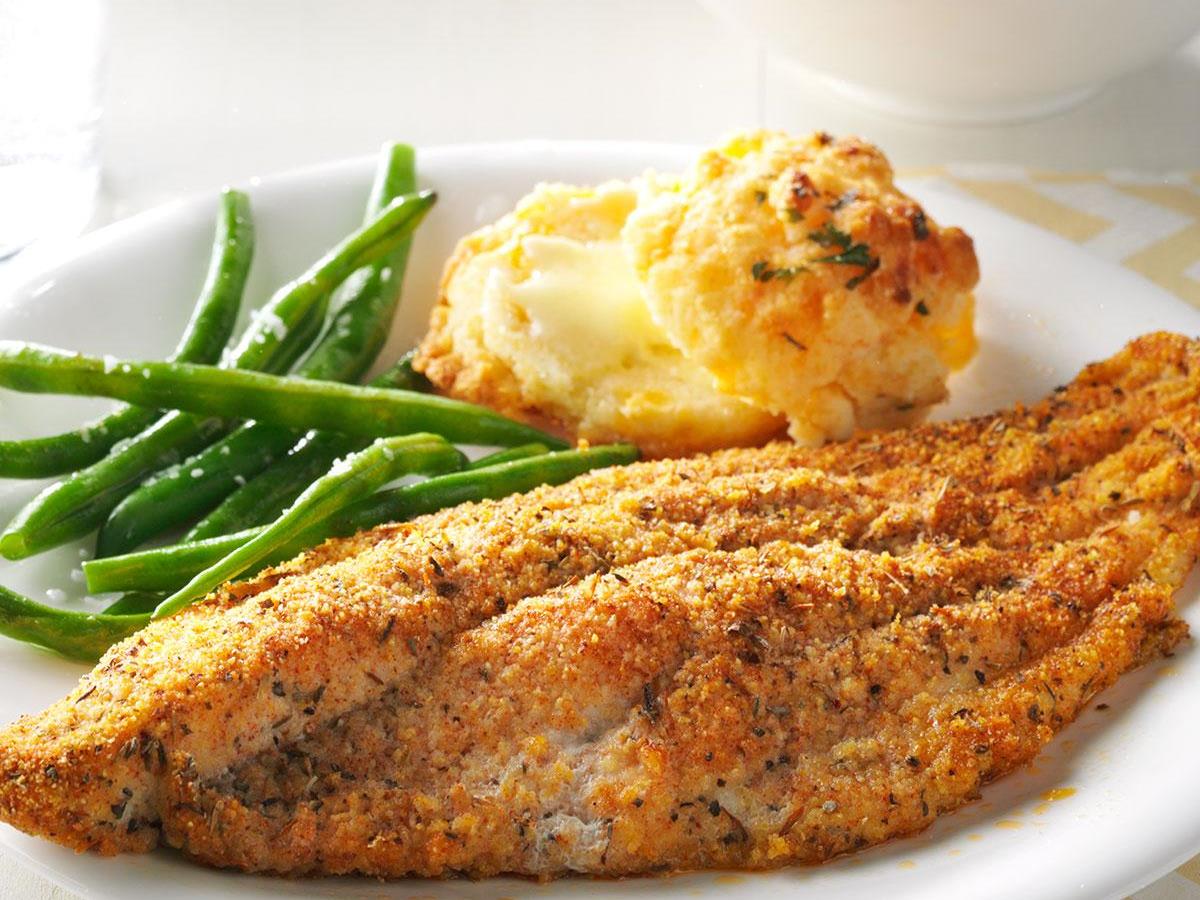 Ingredient Checklist
Cooking spray

½ cup fine plain yellow cornmeal

¼ cup all-purpose flour

1 tablespoons salt-free Cajun-Creole seasoning blend (such as Spice Hunter)

1 large egg

4 (5 ounce) catfish fillets

½ teaspoon salt

Tartar sauce and lemon wedges (optional)
Directions
Instructions Checklist
Preheat oven to 450°F. Line a large rimmed baking sheet with foil and top with a wire rack. Coat the rack with cooking spray.
Stir cornmeal, flour and Cajun-Creole seasoning blend together in a large shallow dish. Whisk egg in a separate shallow dish.
Pat fillets dry with a paper towel and sprinkle evenly with salt. Working with 1 fillet at a time, dip in the egg to coat, letting excess egg drip back into the dish. Then dredge in the cornmeal mixture, turning to coat both sides. Transfer to the prepared rack on the baking sheet. Repeat with the remaining fillets. Coat the tops of the fillets with cooking spray.
Bake until crispy and golden, 15 to 20 minutes, turning the fillets over and coating with cooking spray halfway through. If desired, serve with tartar sauce and lemon wedges.
**Homemade Cajun-Creole Seasoning
Ingredient Checklist
2 tablespoons onion powder

2 tablespoons garlic powder

2 tablespoons dried oregano

2 tablespoons dried basil

1 tablespoon black pepper

1 tablespoon white pepper

1 tablespoon cayenne pepper