Who can resist a dish that's some combination of cheesy, starchy, saucy, and finished with a crunchy topping?  Try this recipe –
 a delicious mix of shrimp, pasta, Alfredo sauce, pesto, and vegetables makes for a quick, easy dinner that's easy to freeze or reheat for lunch the next day.   
Serve with garlic bread or breadsticks. Can be frozen for up to 3 months.
Don't forget to check out all of the deals in the Handy Foods sales flyer!
Cheesy Shrimp Alfredo Bake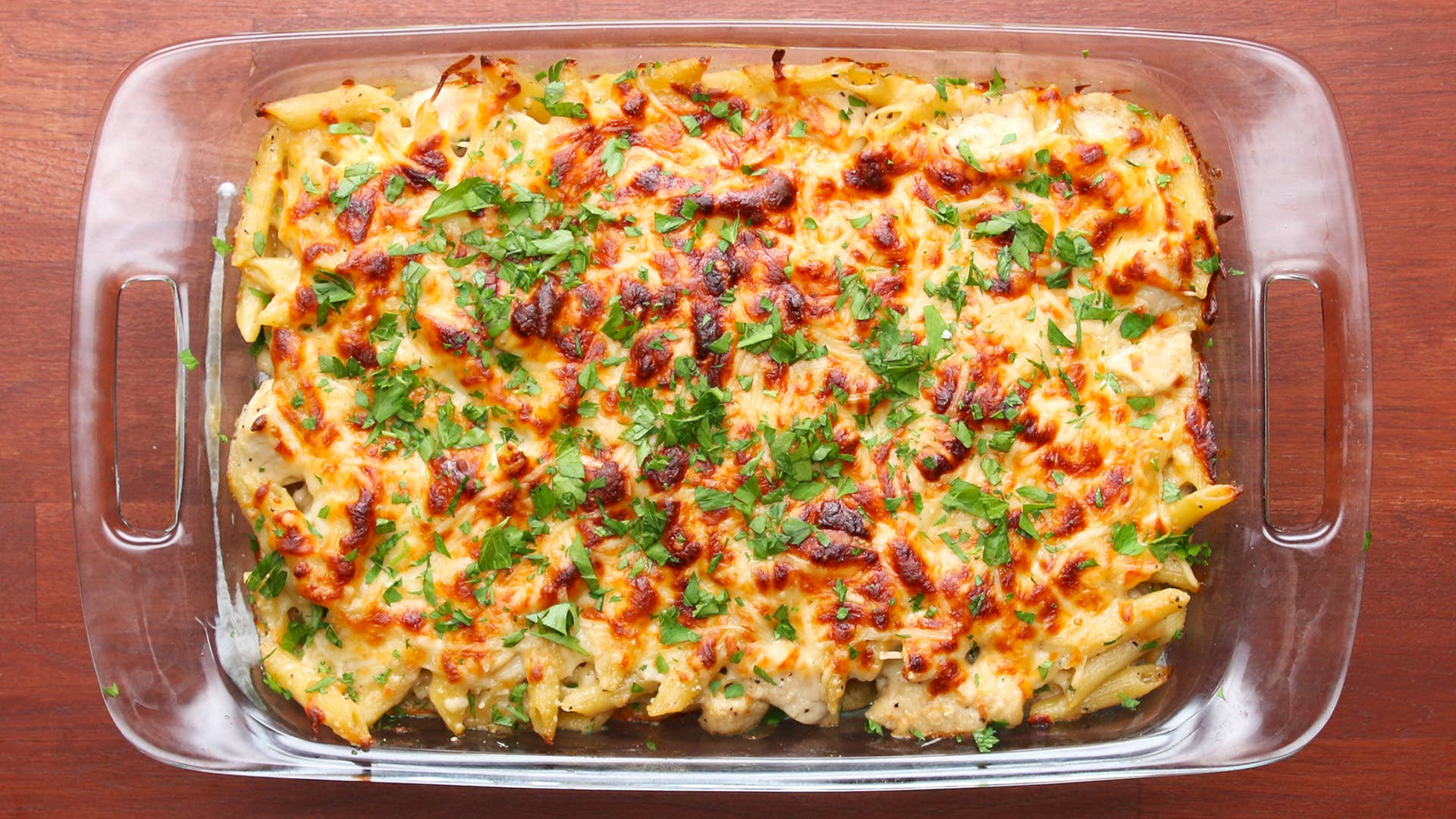 Ingredient Checklist
¾ (16 ounce) package penne 

1 pound cooked medium shrimp with tails intact *

1 cup chopped green bell pepper

1 (16 ounce) jar Alfredo sauce

1 (15 ounce) can diced tomatoes

2 cups shredded Italian cheese blend

1 ½ cups grated Parmesan cheese, divided

2 (6 ounce) tubs sun-dried tomato pesto

½ cup seasoned bread crumbs
Directions
Instructions Checklist
Step 1

Preheat the oven to 350 degrees F (175 degrees C).

Step 2

Bring a large pot of lightly salted water to a boil. Add penne and cook, stirring occasionally, until tender yet firm to the bite, 8 to 10 minutes.

Step 3

Meanwhile, heat olive oil in a pan over medium-low heat. Add shrimp, green pepper, and mushrooms; saute until vegetables soften, about 10 minutes.

Step 4

Drain penne. Mix Alfredo sauce, tomatoes, Italian cheese blend, and 1 cup Parmesan cheese in a large bowl. Add shrimp mixture and mix thoroughly. Add pesto and mix again. Fold in penne.

Step 5

Transfer penne mixture to a casserole dish. Mix remaining Parmesan cheese with bread crumbs; sprinkle over the casserole.

Step 6

Bake in the preheated oven until bubbling, 25 to 30 minutes.
If using frozen shrimp, thaw and lightly pat dry before using.